Thursday, September 29, 2011
Custom-fabricated 3/4 low-iron glass table table for Miami designer
Today we delivered this beautiful custom 3/4" low-iron tempered glass table which we designed and fabricated ourselves The base was assembled using several different sizes of threaded rods and steel standoff bases and caps. Our customer, a local interior designer, was so happy with it that as soon as we delivered it she ordered another one!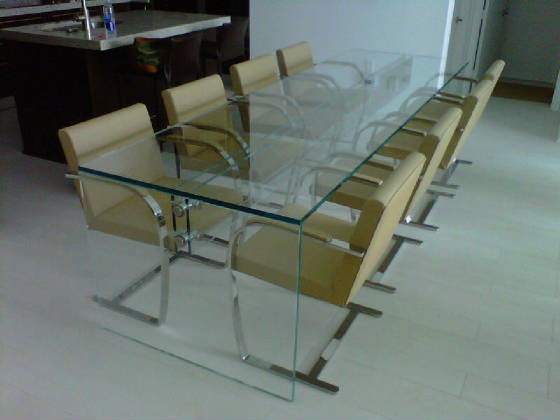 The table is quite large, 42 by 120 inches (107 x 305 cm) and weighs about 600 lbs. (273 kg), so it was very important to have a very stable base. The end supports are connected to 2 pieces running the length of the of the top.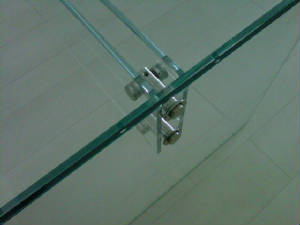 The quality of the photos is a little fuzzy because our installers forgot to charge their camera battery and had to use their phone, but you get the idea.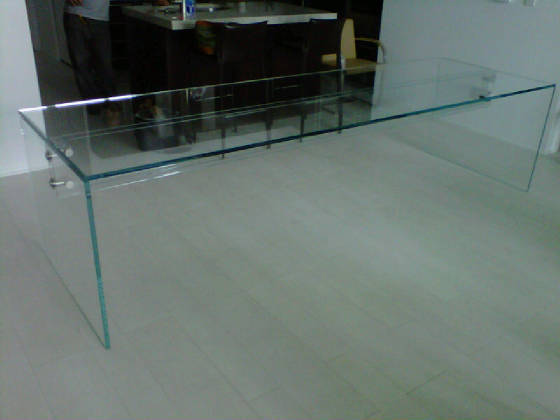 Now it's time to go to work on the next glass table!
29 sep 11 @ 4:31 pm edt
Tuesday, September 27, 2011
Our Latest Project: GlassTribute Wall for Aventura Synagogue
Today we completed a beautiful glass tribute wall, shown below, of approximately 100 glass rectangles, installed with stainless steel standoffs.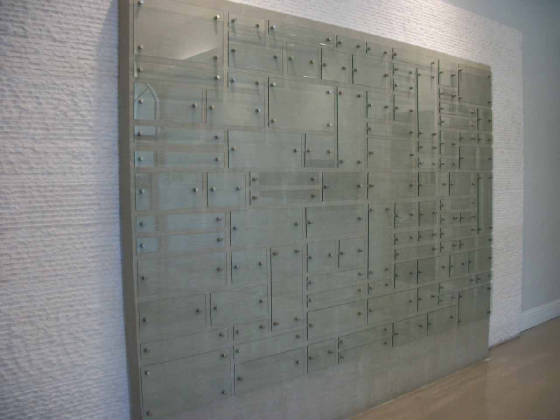 The photos below show the different stages of the project, which required lots of skilll, patience and precision.

The first step was to make a cardboard template based on the architect's plans and precise field measurements.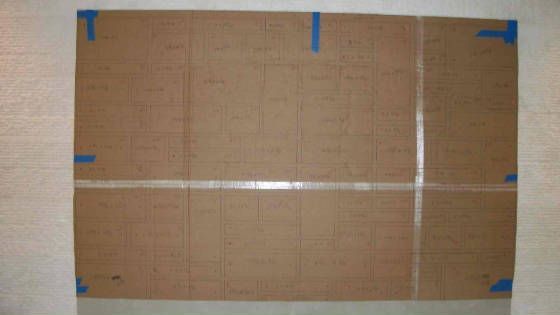 The next step, not shown, was to cut and polish each individual piece of glass and drill the holes for the standoffs.

Next, the template was placed on the wall and the standoff bases were installed through the temple and into the wall (shown below).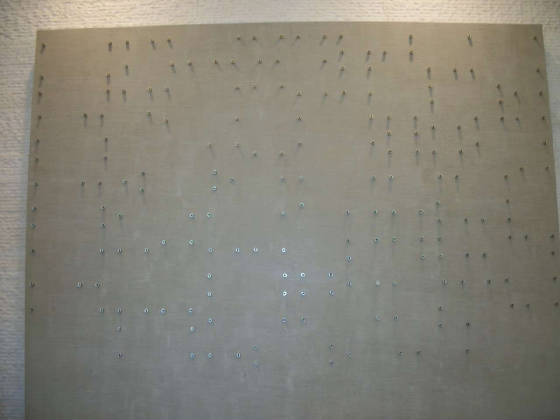 Finally, the glass rectangles and standoff caps were installed. Later the glass will be engraved with the names of those to be remembered.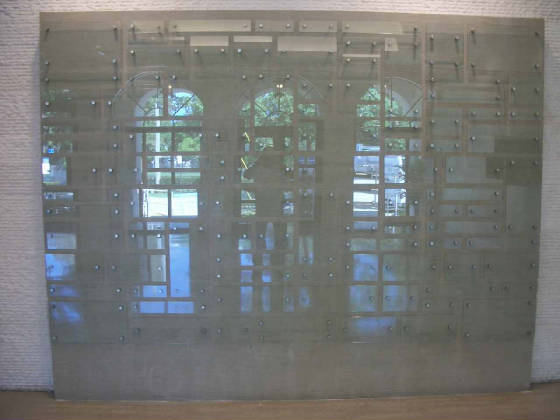 27 sep 11 @ 6:20 pm edt
Saturday, September 17, 2011
Impact Storefront Installation Requires Skill and Strength

Fortunately, our installers have both. Rolando strikes a pose in front of some very heavy impact storefront panels he helped install recently. He is our strongest guy, but he did need a little help.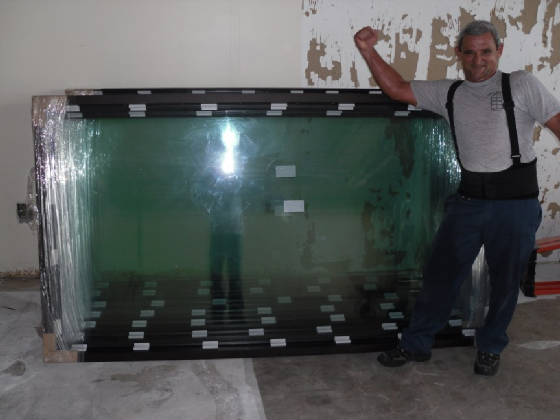 17 sep 11 @ 6:41 pm edt