Thursday, March 16, 2017
Glass Railing Installed in New Miami Beach House
Laminiated glass panels in shoe wywtem with polished stainless steel railings. Beautiful!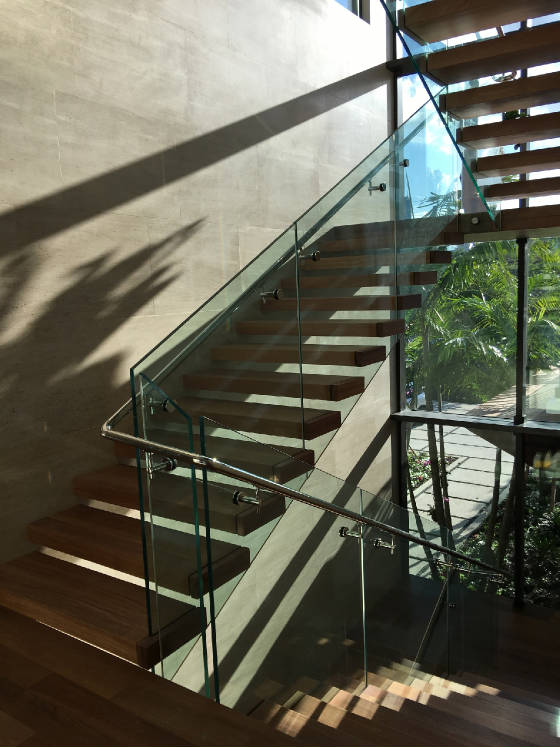 16 mar 17 @ 9:04 pm edt
Tuesday, March 14, 2017
Latest Laguna Glass Barn Door Installation
Our latest Laguna door installation with a ladder-pull handle using 3/8" acid-etched glass. The end of the hallway is closed off for greater privacy.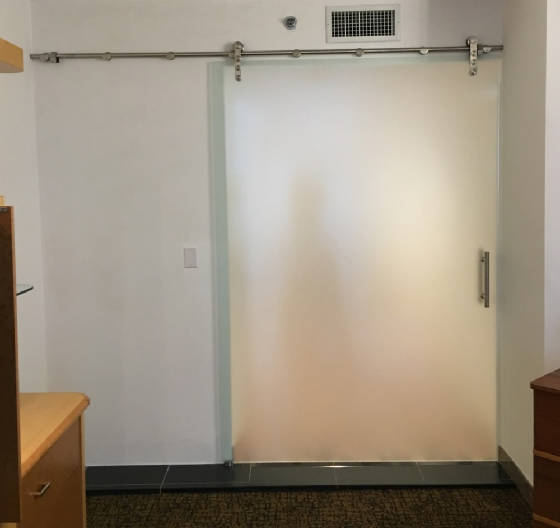 The view from the other side: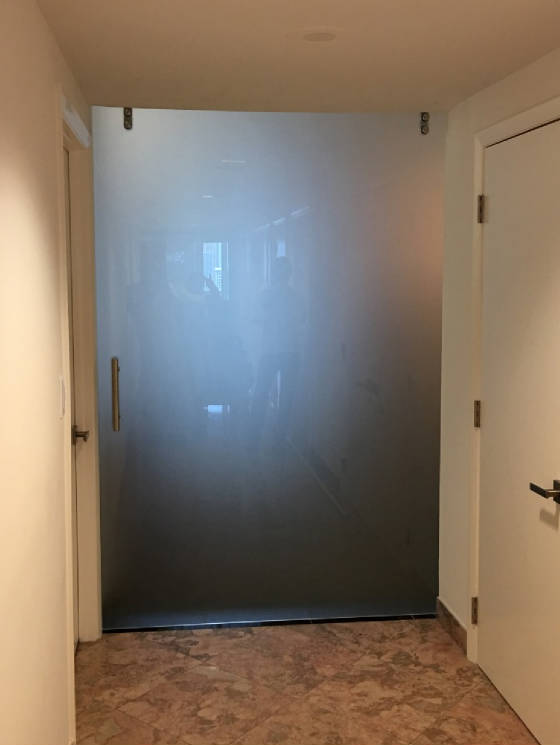 14 mar 17 @ 6:48 pm edt
Tuesday, January 31, 2017
Calvin Klein Underwear Store Dadeland Mall Storefront
Recently installed storefront at Dadeland Mall required imaginative engineering, but we did it and it turned out beautifully.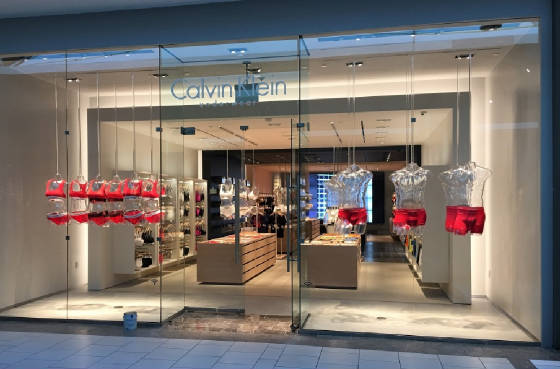 31 jan 17 @ 10:34 am est
Monday, June 6, 2016
Infinity Mirrors Installed at EAST Brickell City Centre
Avery Glass & Mirror installed two of these gorgeous infinity mirrors in the elevators of the new hotel EAST at Brickell City Centre recently. O'Brien Lighting designed the mirrors and meticulously attached hundreds of fiber optic light strands. The intricate project also involved sandblasting regular mirrors and laminating one-way mirrors. The effect is spectacular and everyone who sets foot in the elevator is wowed. The photo below was taken just after the installation, before the area had been cleared and organized, but the elevators are now fully operational. Stop by and see them in person!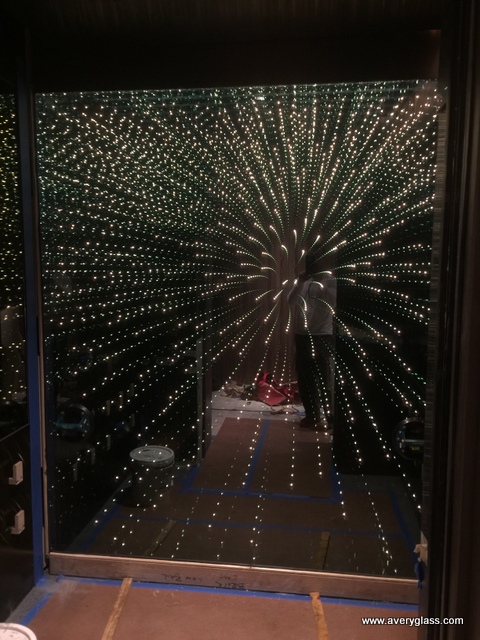 6 jun 16 @ 10:01 am edt
Monday, October 26, 2015
Custom Geometric Mirror Installed in Key Biscayne Residence
We recently installed this beautiful custom geometric mirror on Key Biscayne. Each piece was individually installed on plywood, which was then hung on the wall with heavy-duty anchors. The mirror can eventually be removed and installed in a new location, but transporting it without causing damage will be a real challenge!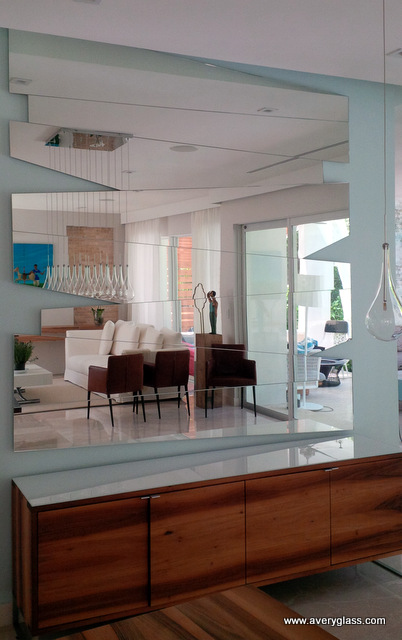 26 oct 15 @ 2:56 pm edt
Saturday, February 21, 2015
Tree Design Etched on Half-inch Glass Doors
We love the way this project turned out! An intricate tree design sandblasted on half-inch glass bi-parting double doors and side panels installed in an Aventura condominium. The designer and his clients love it, too.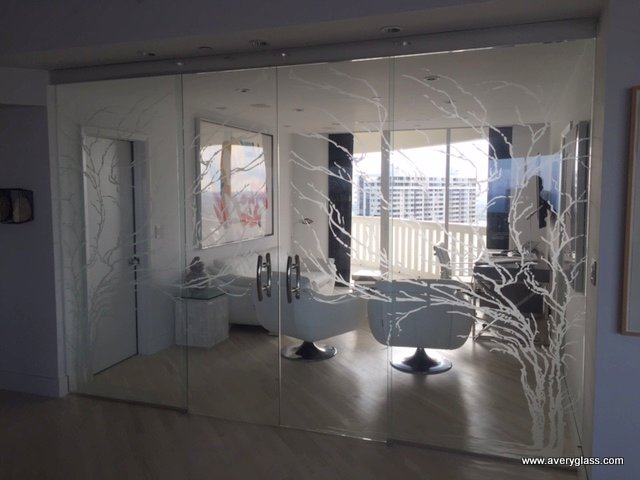 21 feb 15 @ 10:04 pm est
Wednesday, August 6, 2014
Our Latest Cable Railing Installation in the Bahamas
Our expert installers just finished the installation of an interior stainless steel post and cable railing in a private residence at an exclusive resort in the Bahamas.
Working offshore requires extensive planning and logistics, from the purchase packing and shipping of tools, supplies and materials, to the scheduling of flights, hotels and rental cars (in this case the rental car was a golf cart!). You'd better not forget to pack that essential hard-to-find tool, especially when the nearest corner hardware store is a half-hour ferry ride away!
Our intrepid installers, always resourceful and never lacking imagination, pulled off a successful installation in record time, in spite of numerous obstacles, including missing and incorrect parts and last minute changes in design plans.
Below are a few photos of their quality work.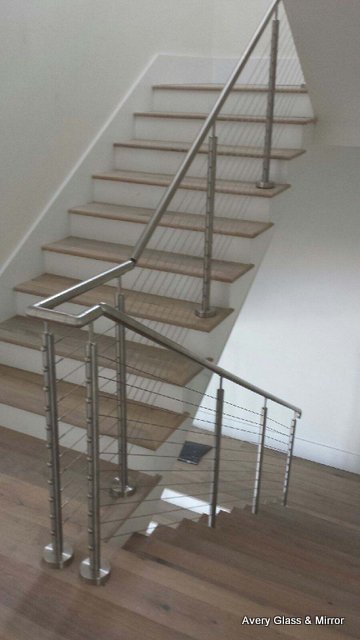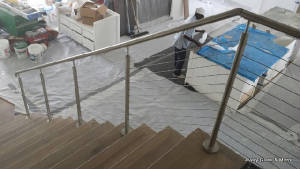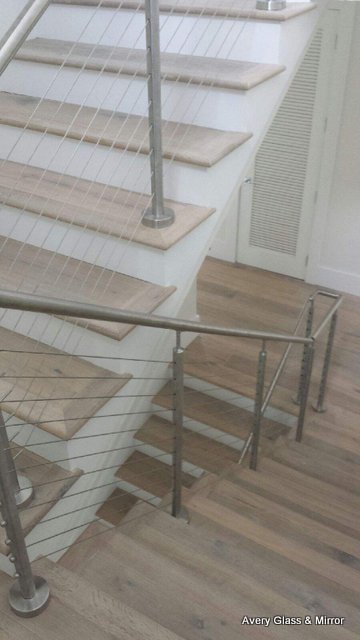 6 aug 14 @ 2:47 pm edt
Wednesday, June 18, 2014
Restaurant Glass Counter Display Case
This 3/8" clear tempered glass display case keeps flies and busy fingers out of the food for sale at the restaurant counter. Protects against sneezes, too!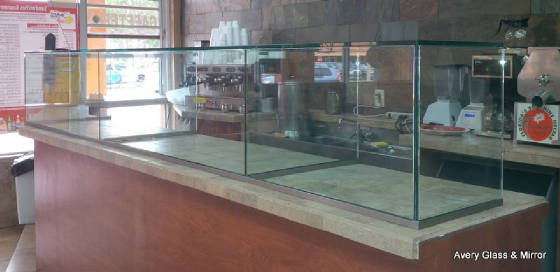 18 jun 14 @ 10:29 am edt
Our Latest Shower Installation
Neo-angle shower enclosure with 3/8" clear tempered glass, brushed nickel hardware: deluxe header and pivot hinges for support, combination tubular towel bar with pull handle. This is a modified version of shower enclosure style #10 (
click here
to see more styles).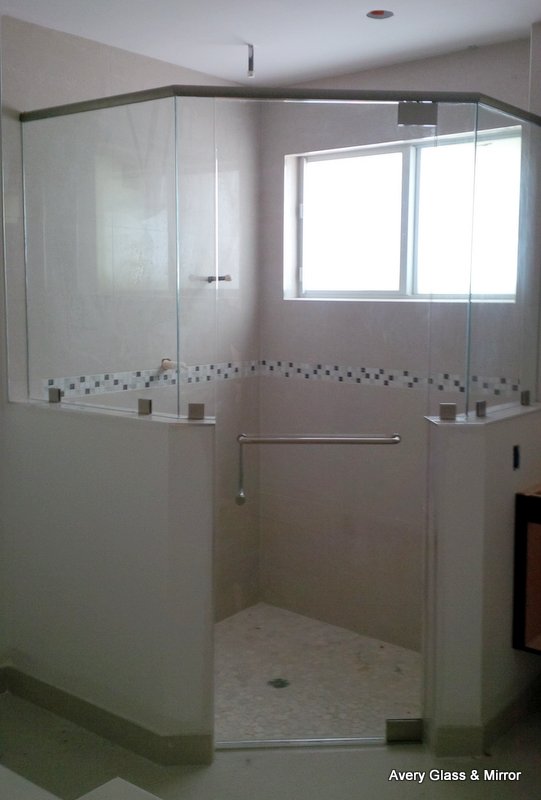 18 jun 14 @ 9:54 am edt
Thursday, June 5, 2014
Mirrors for New Pulse 163 Fitness Center in North Miami Beach
We love the look of the two walls of mirrors we just installed at Pulse 163. Looking forward to the Grand Opening!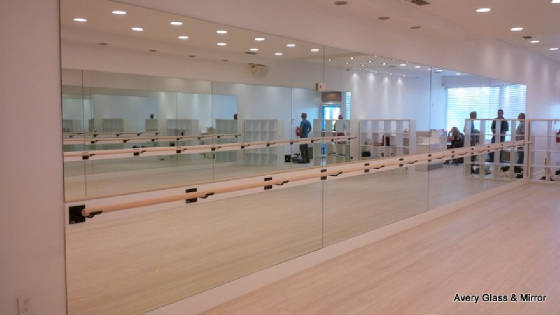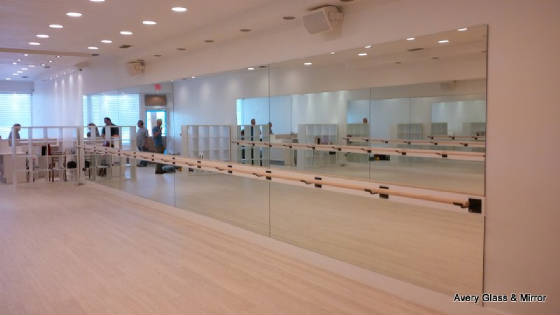 5 jun 14 @ 8:48 pm edt
Another Beautiful Frameless Shower Installation
This 3/8" clear tempered glass corner shower enclosure has twin towel bars, pivot hinges and a deluxe header for support with a beautiful chrome finish.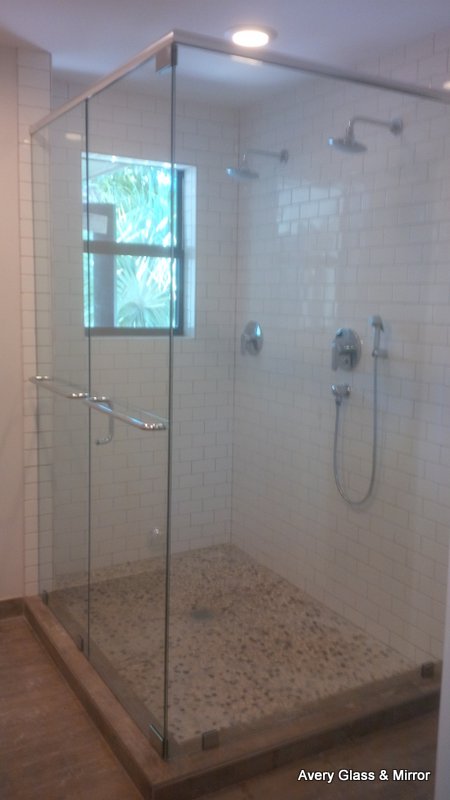 5 jun 14 @ 8:29 pm edt
Friday, April 4, 2014
Today's High Design Geometric Mirror Installation
Today we installed this beautiful mirror with beveled angles. It required custom fabrication with great precision as well as expert installation. Fantastic result!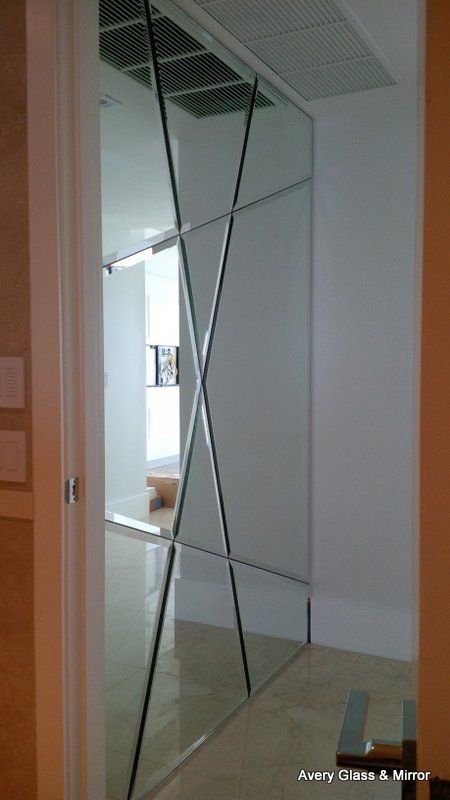 4 apr 14 @ 5:12 pm edt
Wednesday, February 12, 2014
Glass Office Cubicle Dividers
Recently installed office cubicle dividers using 1/2" tempered glass and base shoe.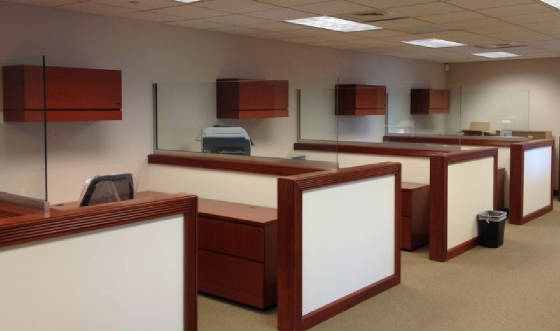 12 feb 14 @ 2:30 pm est
Sunday, November 3, 2013
Avery Glass & Mirror is now on Houzz!
We finally discovered everybody's favorite online source for home remodeling ideas and inspiration, Houzz (
http://www.houzz.com/
). Houzz has beautiful photos has won widespread praise from homeowners, architects and home remodeling professionals. Just looking at the beautiful photos will brighten your day. It's also a good source for finding home improvement professionals by geographic location. We have just gotten started with our listing (
http://www.houzz.com/pro/averyglass/avery-glass-and-mirror
) and a few photos of our glass railing and frameless glass shower enclosure projects, but plan to add more soon.
Take a look at Houzz and see for yourself!
3 nov 13 @ 10:26 am est
Thursday, October 17, 2013
Our Latest Railing Installation - Rods with Glass Panel Details
A beautiful modern look was achieved with the installation of this sleek steel rod and post railing system. Half-inch tempered glass panels were also used as safety barriers where needed.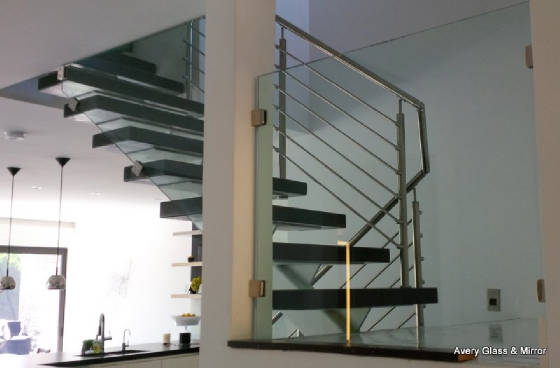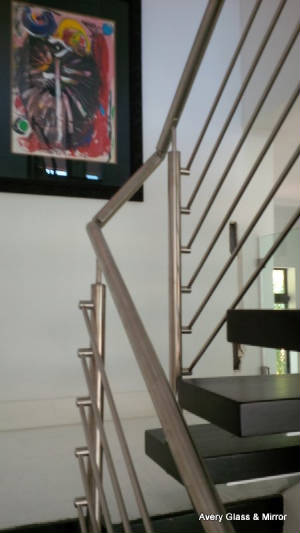 17 oct 13 @ 10:29 am edt
Saturday, September 14, 2013
Acid-etched Glass Counter Top Installed in Miami Office
We recently installed this half-inch acid-etched glass counter top with low-profile stainless steel standoffs in a Miami office.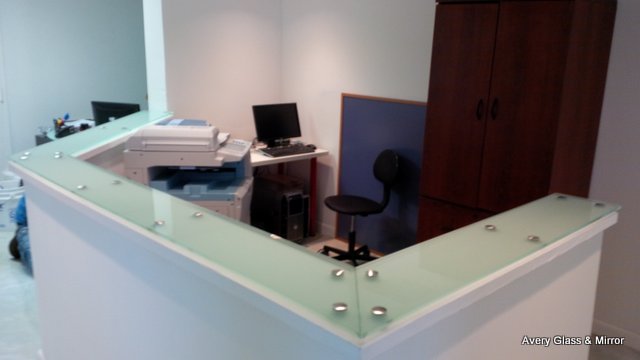 14 sep 13 @ 2:47 pm edt
Sunday, June 2, 2013
Another Bahamas Railing Project
We recently completed a steel cable railing and post system at the Marsh Harbour Airport in the Bahamas Abacos Islands.
2 jun 13 @ 8:52 pm edt
We Specialize Yacht and Boat Glass Repairs
Laminated glass door repair and acrylic and glass mirror replacement for yachts and boats are done by our expert installers.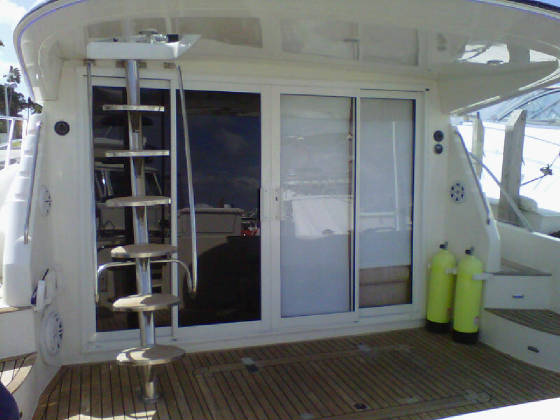 2 jun 13 @ 3:27 pm edt
Saturday, May 18, 2013
Serenity Glass Enclosure for Bathtub
We recently installed this custom double fixed panel Serenity enclosure with 3/8" acid-etched glass and polished steel hardware with beautiful results.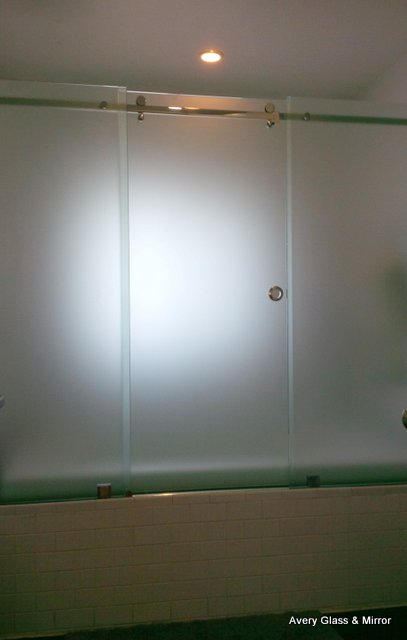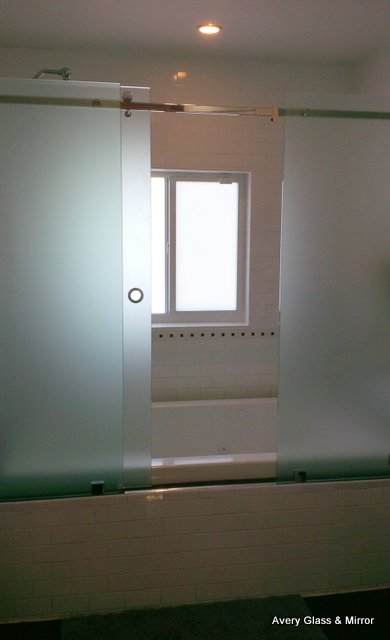 18 may 13 @ 5:42 pm edt
Tuesday, April 9, 2013
Avery Glass & Mirror Certified as a Woman Business Enterprise



Avery Glass & Mirror is poised and ready to put to work its brand-new certification as a Woman Owned Business (WBE) to open new markets for its North Miami glass and glazing business. Avery Glass & Mirror has just been certified as a business owned and controlled by a woman by the National Women Business Owners Corporation (NWBOC). Click on the following link to read the press release: Avery Glass Certified WBE
9 apr 13 @ 8:10 pm edt