Wednesday, April 25, 2012
Custom Boat-shaped ProtectiveTable Top
The table top below was fabricated in 3/8" tempered glass to protect a beautiful four- by twelve-foot boat-shaped conference table. Each piece required a custom template and square cut-out in the middle. It was a little tricky and a couple of pieces broke during tempering, so it took a bit longer than we would have liked. Fortunately, things turned out well in the end and and our customer is very happy.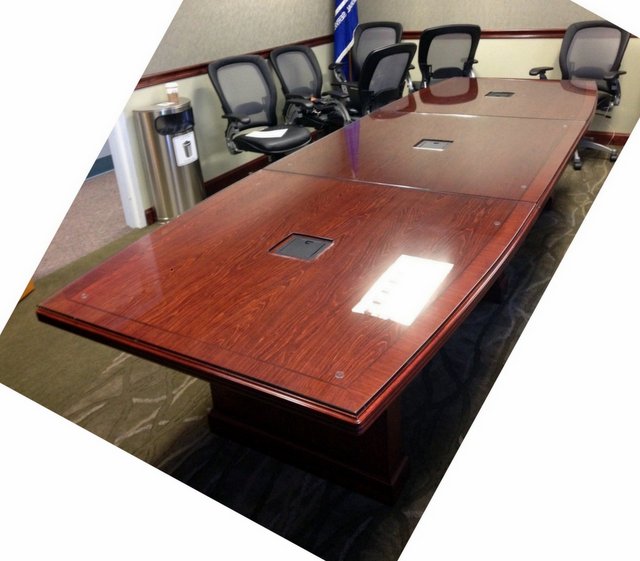 25 apr 12 @ 6:05 pm edt
Friday, April 20, 2012
Custom Glass Table for The Breakers in Palm Beach
We created the 3/8" tempered glass table below for a special event at The Breakers hotel in Palm Beach and installed it today. It's actually four six-foot tables placed end-to-end and connected with high-bond acrylic tape and silicone to form a single secure unit. The L-shaped bases are made up of 2 pieces of 11" x 33" glass bonded together with ultraviolet glue. Our installers showed their imagination and ingenuity to fine a solution when the original configuration turned to be impossible for the size of the room.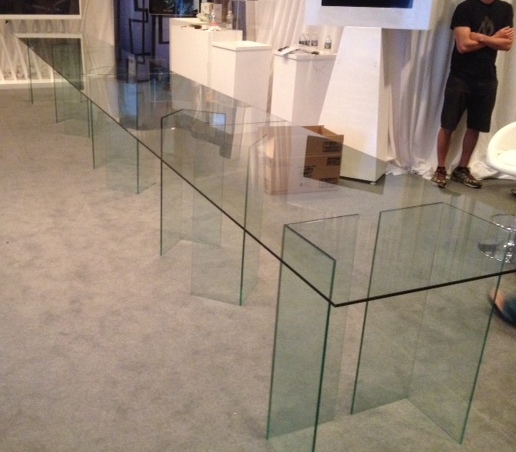 20 apr 12 @ 7:24 pm edt
Today's Frameless Glass Tub Enclosure Installation
Javier and Carlo installed this elegant 3/8" tempered glass tub enclosure in a condo in South Beach. The 2 fixed panels are attached to the tub with metal clamps (no ugly u-channel!) and go all the way to the ceiling. The door is in the middle, hinged on one of the panels. Carlo doubled as photographer and caught Javier in the photo on the right, admiring their work.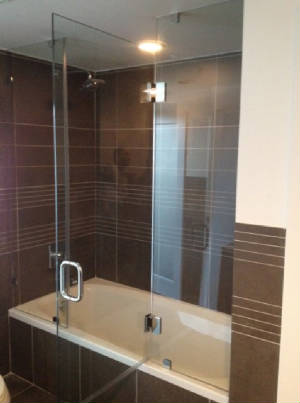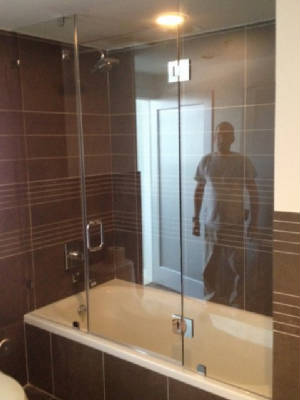 20 apr 12 @ 6:44 pm edt
Saturday, April 14, 2012
Our Latest Glass Office Enclosure - The Dog Loves It!
We just finished the installation of a 1/2" frameless glass partition for a local roofing company. The 2 frameless glass doors used a top and bottom patch system with pivot hinges. The fixed panels were secured using an elegant brushed steel finish track on top and bottom, with discreet round mini-mall clamps between the panels.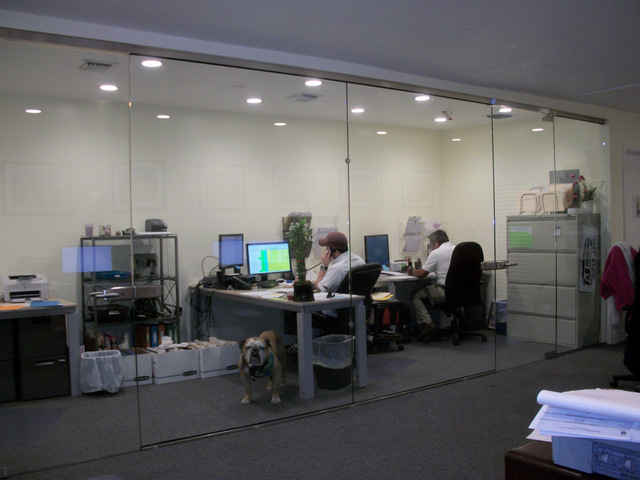 Lever lock system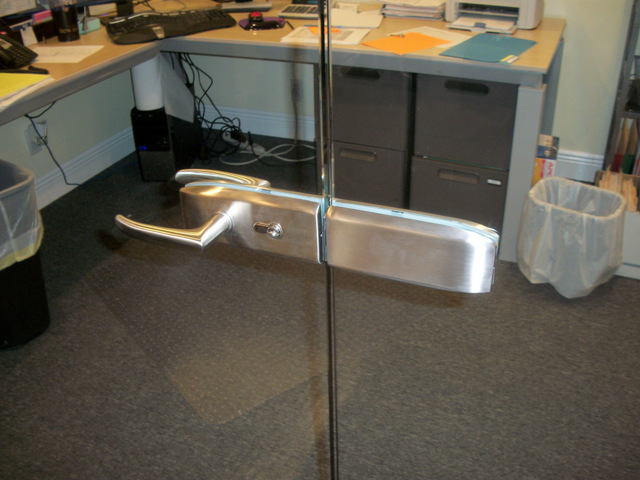 Overhead patch with concealed closer.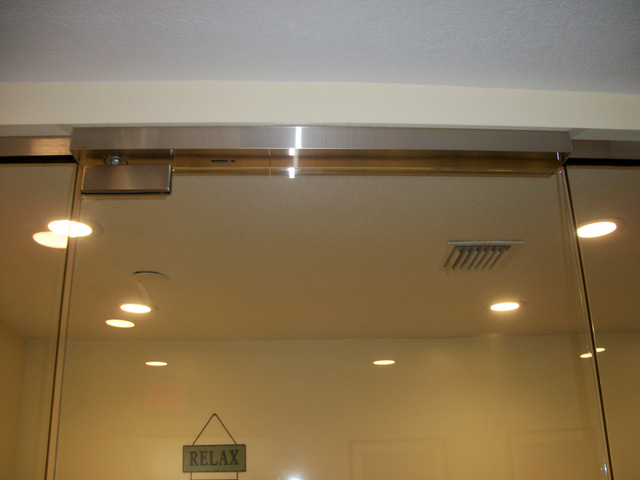 The office mascot managed to get into almost every photo. Doesn't he look happy?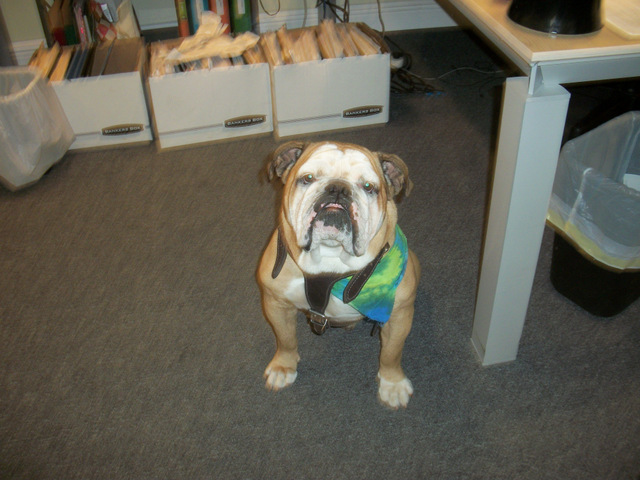 14 apr 12 @ 5:33 pm edt