Wednesday, November 28, 2012
New "Serenity" Frameless Sliding Shower Enclosure - Just Installed
We love the new "Serenity" frameless sliding shower door and fixed panel enclosure from CR Laurence. The enclosure is supported by a slim polished steel bar across the top and the door rolls very smoothly and quietly on wheels on top of the bar. It uses no bottom track so there is minimal metal to detract from the glass.
The first shower below is an in-line configuration, while the second is 90-degree corner configuration with 2 panels and a door. The enclosure is also available with brushed steel hardware. Very elegant!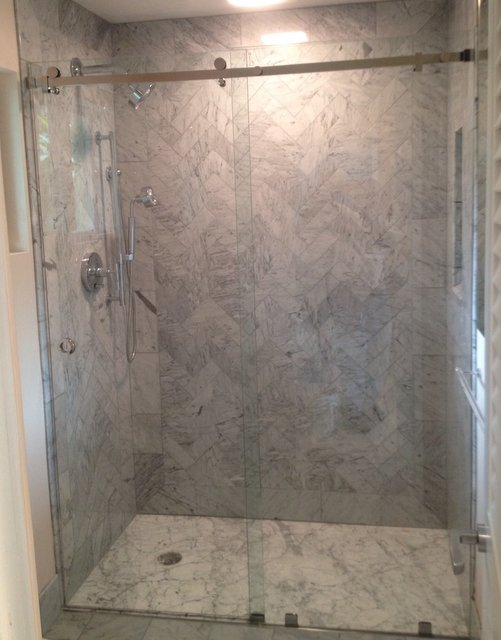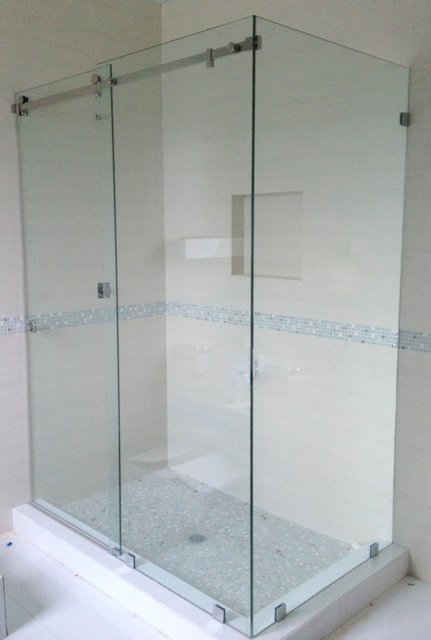 28 nov 12 @ 6:37 pm est
Tuesday, November 27, 2012
Latest Installation: Interior Glass Office Partition and Door
Yesterday we installed the frameless interior storefront system shown below. The patch system with top and bottom pivot hinges and concealed closer uses chrome hardware, and a 24" back-to-back ladder pull handle gives the installation a very sleek look. A magnetic lock completed the project. Our demanding customer was quite pleased by the result and so were we!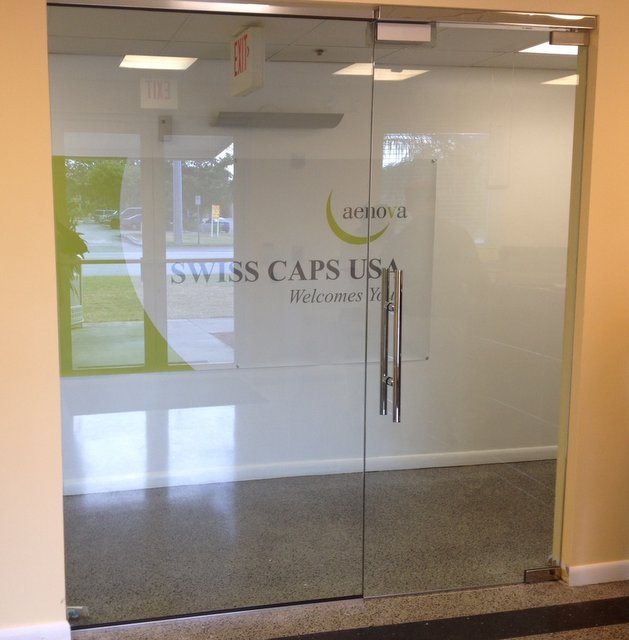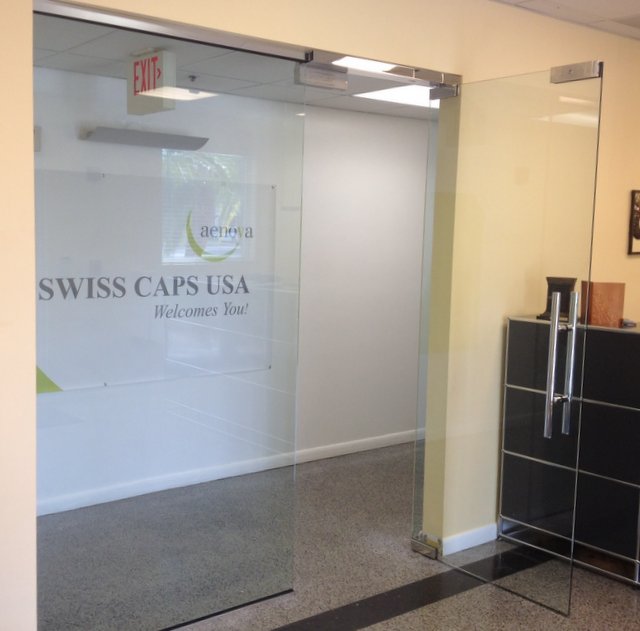 27 nov 12 @ 7:48 pm est
Wednesday, November 7, 2012
Today's Installation - 90-degree frameless shower with pony wall
We now design, estimate and quote all of our shower and tub enclosures using CRL Laurence's Showers Online program. It does most of the work for us (besides installation) and prevents us from making costly mistakes.
The program is especially useful for angled enclosures like the one below, which turned out perfectly.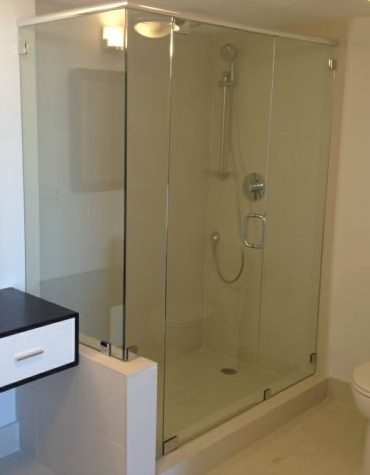 7 nov 12 @ 7:00 pm est