Wednesday, June 18, 2014
Restaurant Glass Counter Display Case
This 3/8" clear tempered glass display case keeps flies and busy fingers out of the food for sale at the restaurant counter. Protects against sneezes, too!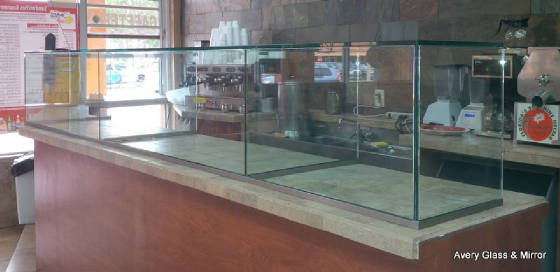 18 jun 14 @ 10:29 am edt
Our Latest Shower Installation
Neo-angle shower enclosure with 3/8" clear tempered glass, brushed nickel hardware: deluxe header and pivot hinges for support, combination tubular towel bar with pull handle. This is a modified version of shower enclosure style #10 (
click here
to see more styles).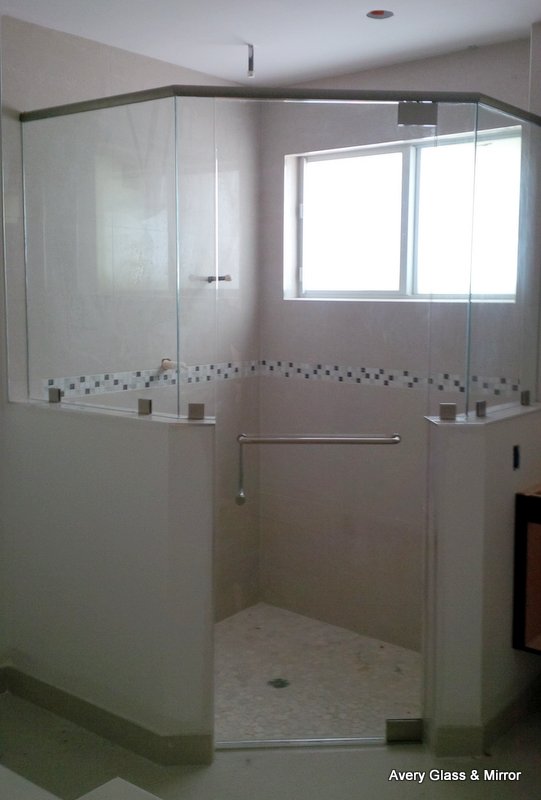 18 jun 14 @ 9:54 am edt
Thursday, June 5, 2014
Mirrors for New Pulse 163 Fitness Center in North Miami Beach
We love the look of the two walls of mirrors we just installed at Pulse 163. Looking forward to the Grand Opening!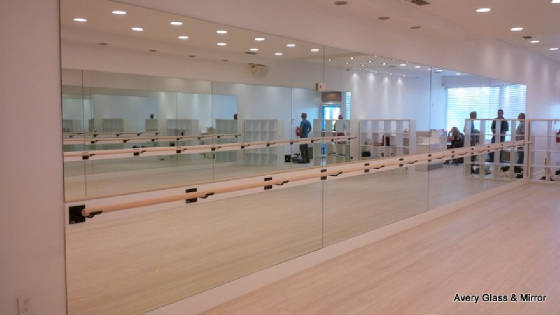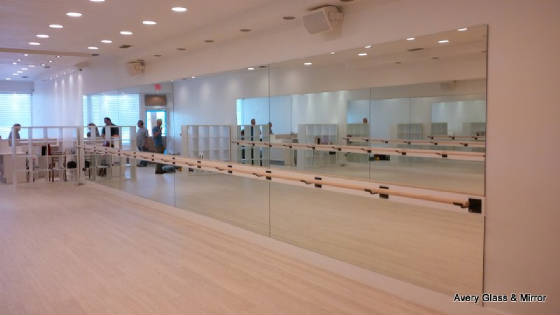 5 jun 14 @ 8:48 pm edt
Another Beautiful Frameless Shower Installation
This 3/8" clear tempered glass corner shower enclosure has twin towel bars, pivot hinges and a deluxe header for support with a beautiful chrome finish.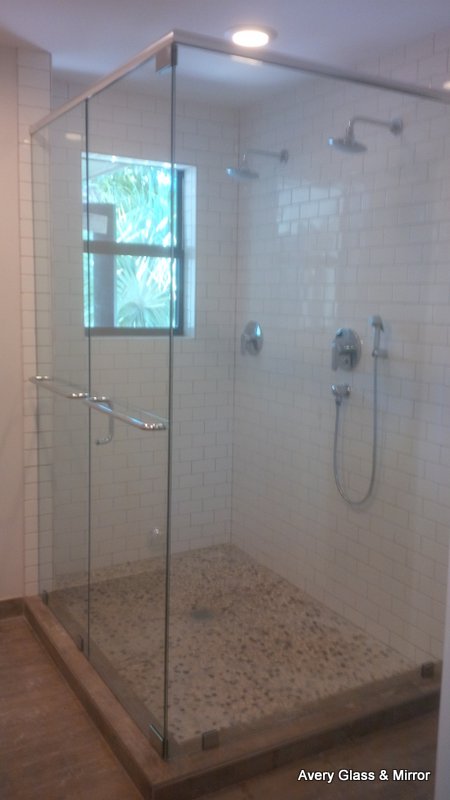 5 jun 14 @ 8:29 pm edt