Saturday, November 13, 2010
Another Beautiful Glass Railing Project Completed
Avery Glass & Mirror is very proud of the glass railing we recently completed, shown below. It's the finished product shown under construction in our October 26 post. The half-inch tempered glass panels were installed on a stairway with 1-1/2" brushed steel standoffs. Stainless steel 90 degree angle connectors secured the panels where they met and the rounded top rails added the final touch of sleek elegance. Installation was a little tricky, but the result was beautiful, and the client was ecstatic! You can see other examples of glass railings by
clicking here
.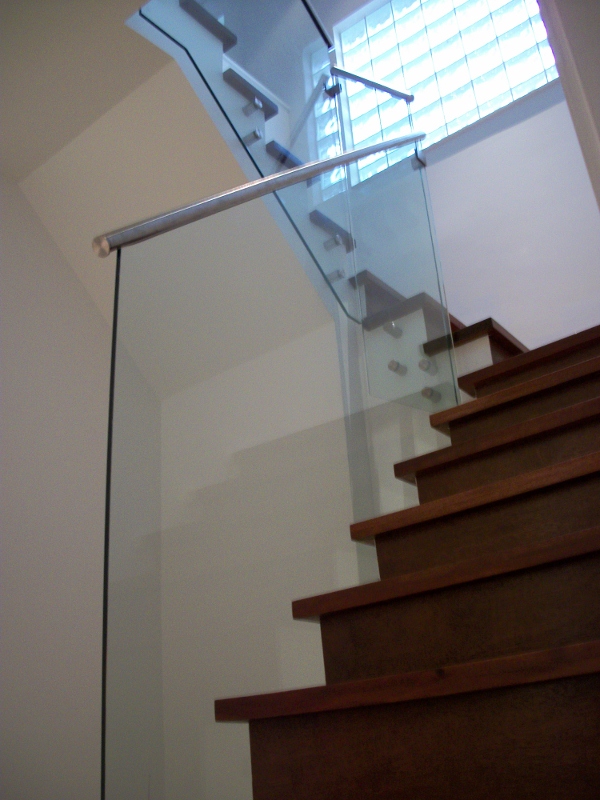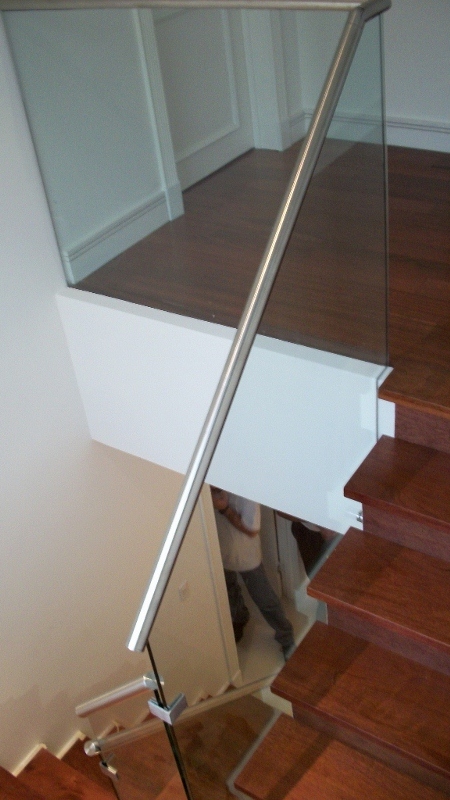 13 nov 10 @ 8:57 pm est
Tuesday, November 9, 2010
Free Glass Tops for Pick-up

We are giving away glass tops in assorted sizes for free if you pick them up in the parking lot behind the store (alley between NE 8th & 9th Avenue and 125th & 126th Street. Get yours now!
9 nov 10 @ 6:52 am est
Saturday, November 6, 2010
Glass Table Tops and Mirrors to Donate
We have a number of glass table and furniture tops, mostly tempered, that we would like to donate to a deserving organization.
Craigslist
has been great for unloading a lot of free stuff, but we would like to find a local charitable group that could use some protective glass tops and mirrors. If you know of any, please let us know or ask them to contact us. We would be happy to donate to charity many of the items we are selling at a discount. They can be seen on our
Clearance Sale Specials
page.
6 nov 10 @ 6:23 pm edt
Friday, November 5, 2010
Check Out Our Sale and Free Items
We are doing some fall cleaning before the holidays and have a number of mirrors, table tops, windows, art glass accessories and other items at special clearance sale prices.
Click here
to see a sample or stop by and take a look. We are even giving some things away for free. Check out
Craigslist South Florida "free stuff
" for items from Avery Glass & Mirror.
5 nov 10 @ 8:01 pm edt