Friday, May 27, 2011
Avery Glass & Mirror in Action on Video
We have finally joined the YouTube age and figured out (more or less) how to use the video function on the digital camera and imbed videos in the website. Not exactly professional quality, but we know it will improve with practice. We have a page on this website devoted to
videos
, as well as our own YouTube channel (
averyglassandmirror
) where you can see more. Keep watching
27 may 11 @ 8:00 pm edt
Friday, May 6, 2011
Bahamas Glass Railing Project Photos - The First Phase
After a short stay in Miami, our crack glazing team is back in the Bahamas building glass railings using both the "shoe" and "post" systems. The cardboard templates they took for 116 pieces of 1/2" tempered glass have been sent to a South Florida factory for fabrication and tempering.
The following photos show what our team was up to during their stay in the Bahamas. They certainly haven't had time to go to the beach!
In the first photo below, there is a lot of scaffolding and temporary wood railings where the glass railing will be installed.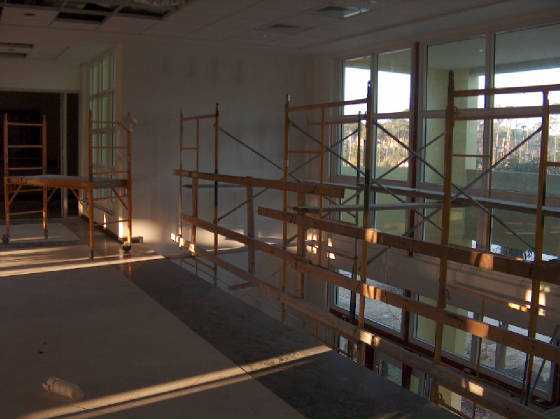 Next, the partial "after" photo. The aluminum "shoe" that will hold the glass railing has been installed into the concrete. Drilling was very difficult, as there is extremely hard porcelain tile installed on the concrete (it wasn't there before!). We went through a lot of drill bits in the process!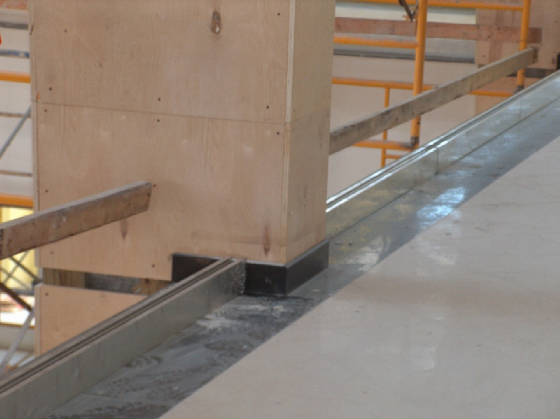 The following two photos show the bare concrete stairs before installation of the aluminum shoe.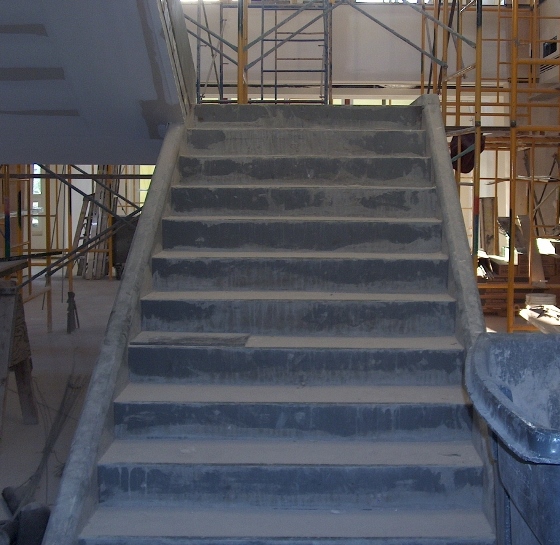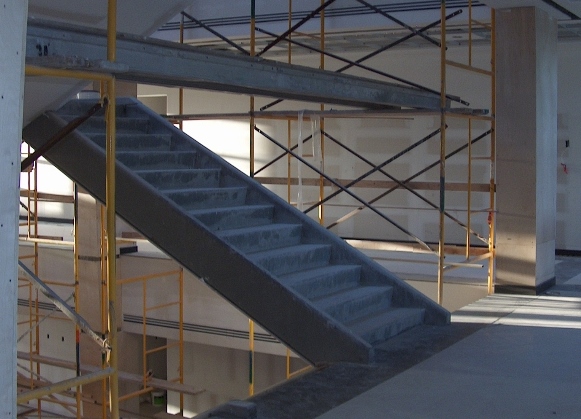 "After" - Installing the shoe in the bare concrete was a lot easier than drilling through porcelain tile!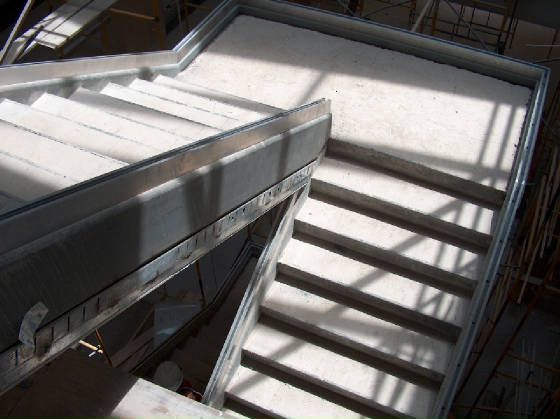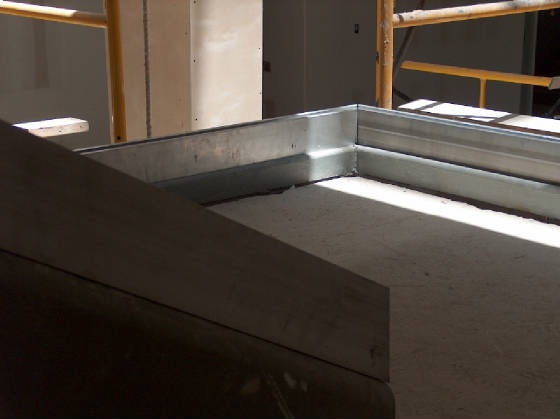 Bare stairs before the installation of steel posts.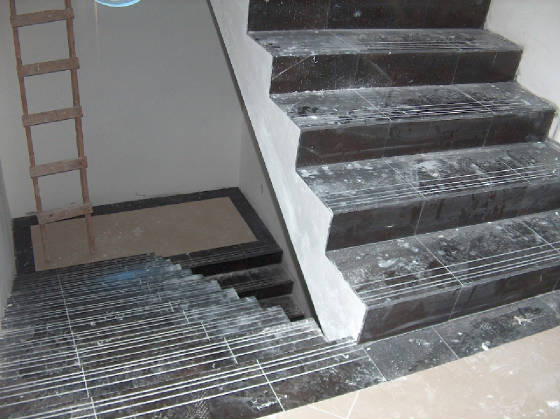 Detail of the installed post. There's that nasty bit-eating porcelain tile again!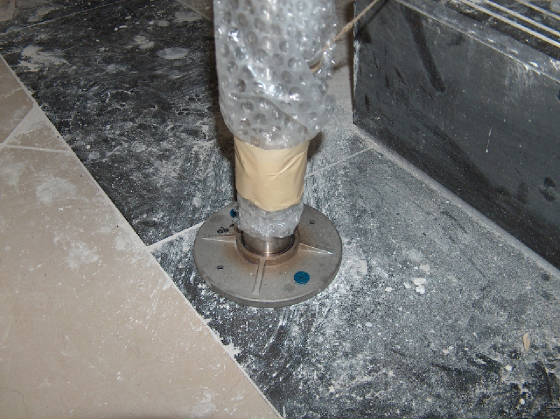 Aligning the posts.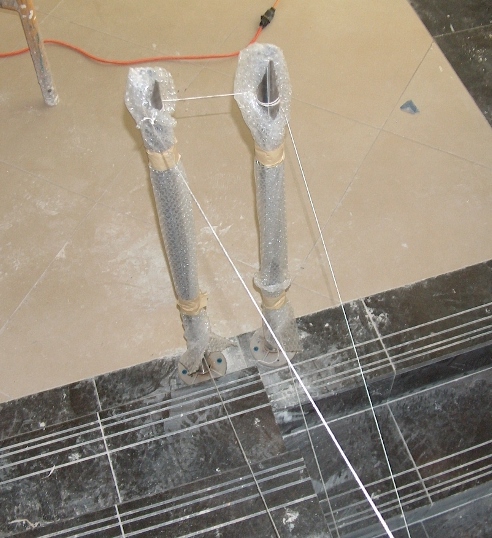 More posts installed on the balcony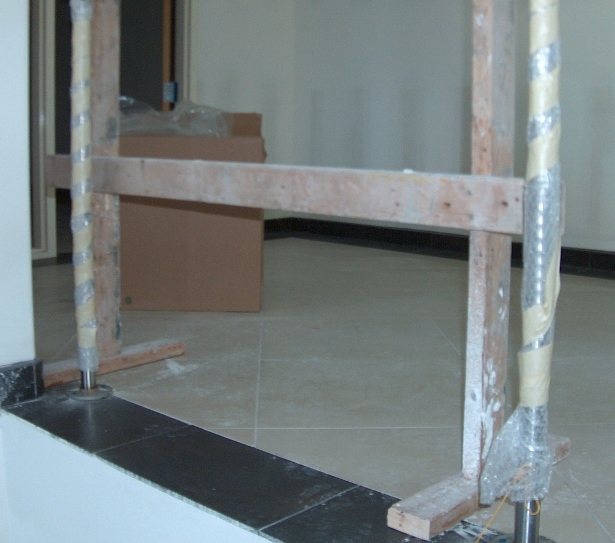 To be continued!
6 may 11 @ 6:53 pm edt
Tuesday, May 3, 2011
Back to the Bahamas

Our talented installers came home for a short break after 10 days in Freeport, Bahamas, where they finished installing the aluminum "shoes" for a glass railing system and taking templates for 116 tempered glass panels that are now in production. Tomorrow they return to install the stainless steel posts that will hold the glass. It's a lot of work, but it's going to be beautiful! The Bahamians are very impressed with the speed of the installation. Our guys are good!
3 may 11 @ 7:35 pm edt