Tuesday, July 26, 2011
Just Completed - Custom Mirrors for Caribbean Duty-free Shops
We just completed another order of custom mirrors with glass frames and glass and stainless steel standoff bases to be placed in duty-free shops in the Caribbean. The job required lots of drilling of holes in 3/8" glass, meticulous assembly to avoid contact between the glass and metal, and careful packing and double boxing.
The first photo below shows the mirror and the second shows the very end of the process, packing the final box. The packing was almost as big a job as the glass!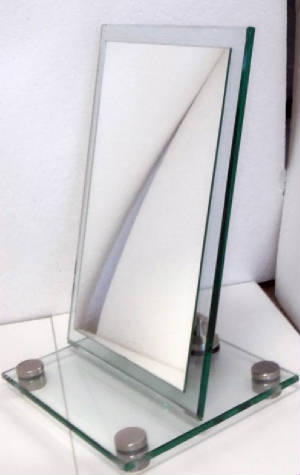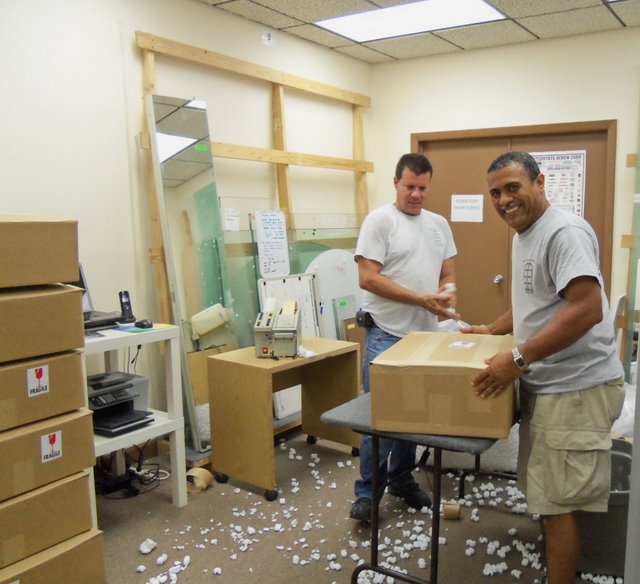 26 jul 11 @ 3:41 pm edt
Monday, July 4, 2011
Re-creating Our Glass Showroom
Happy U.S. Independence Day! We took a little time out from the festivities to start setting up our new showroom of European Art Glass. The shelves are still a little bit bare, but will be filled soon with beautiful, one-of-a-kind handmade decorative glass accessories. The pieces have been in storage since our move in March and will be reappearing soon. To see more of the pieces, go to the
Avery Glass Gallery tab
.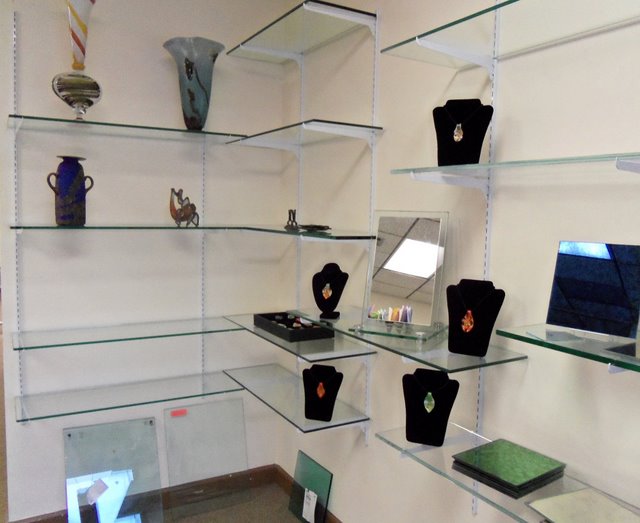 4 jul 11 @ 6:34 pm edt