Saturday, November 12, 2011
Mirrored Nightstands by Carlo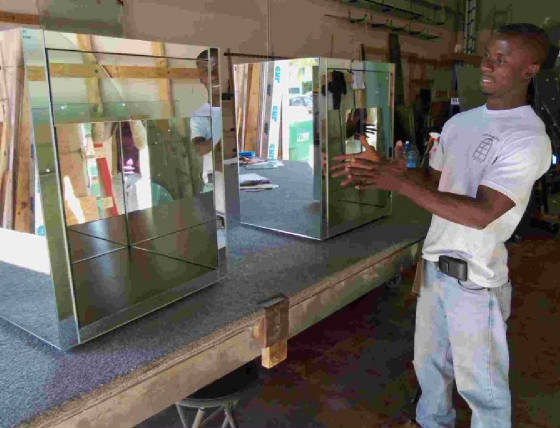 Carlo admires the result of his work installing mirrors on 2 nightstands for LK Fine Design (
www.lkfinedesign.com
). It takes a steady hand and a lot of patience to produce beautiful pieces like these.
12 nov 11 @ 4:19 pm est
Our New Van Glass Rack - Engineered and Installed by Doors, Inc.
Rolando and Rolando put the finishing touches on our new custom all-aluminum glass rack.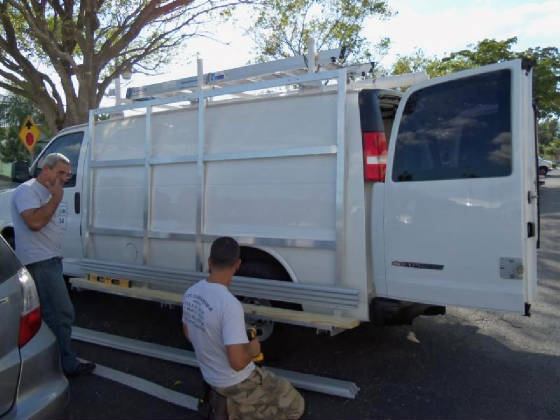 The rack frame was designed by Avery Glass & Mirror. Doors, Inc. (
www.doorsmiami.com
) engineered the support system to minimize the use of heavy steel, reducing it to just 6 small steel brackets, completely hidden from view under the van body. The expert aluminum welders of Doors, Inc. did an impeccable job of welding the aluminum frame, installing it on the base and securing it to the rack.
12 nov 11 @ 12:11 pm est
Friday, November 4, 2011
Before and After - Glass and Steel Railing for Church
Another beautiful tempered glass and stainless steel railing project just completed for a church. See the "before" and "after" photos below:
"Before"
"After" - Note the beautiful sandblasted logo on the glass panels.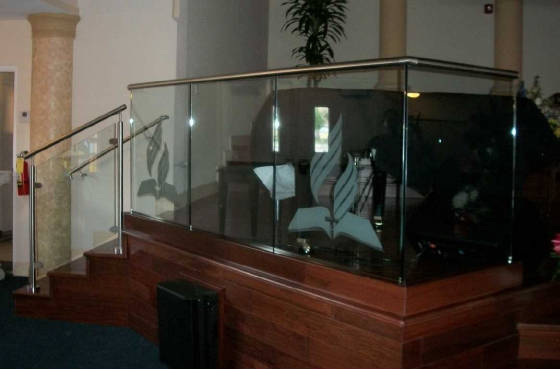 Please leave your comments and tell us what you think!
4 nov 11 @ 12:03 pm edt