Saturday, December 17, 2011
Busy Saturday Building Custom Glass Tables
Today we built some beautiful custom 3/4" Starphire low-iron glass tables, one of which is shown in the photo below. These tables are available in all sizes with rapid turnaround times. Our customers love these tables, which are are assembled using ultraviolet glue and special curing lamps.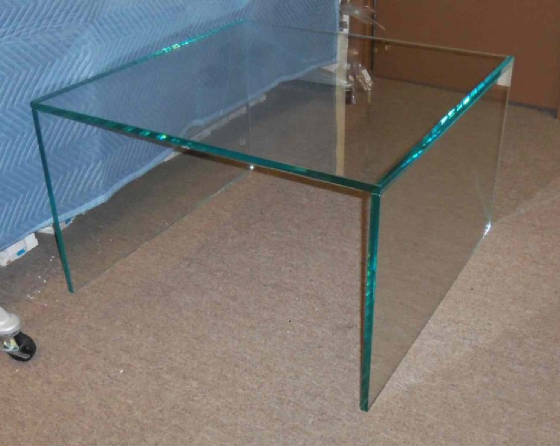 17 dec 11 @ 3:45 pm est
Monday, December 12, 2011
Traffic Jam from Glass Deliveries
The photo below was taken this afternoon outside our warehouse as 3 big glass delivery trucks arrrive nearly simultaneously (a fourth had just left) with big loads of mirrors, shower enclosures and storefront glass. We are keeping busy during the holidays and are hoping this is a sign of things to come in 2012!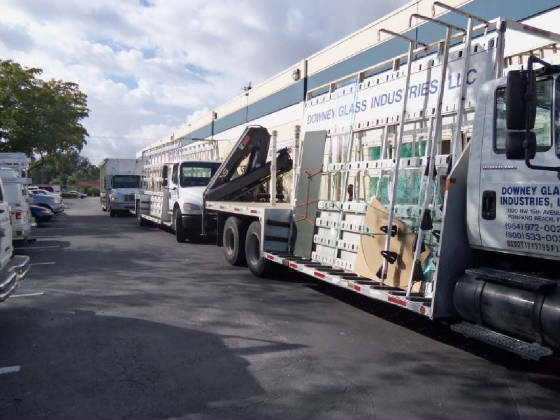 12 dec 11 @ 7:20 pm est